Precautions when getting on the train
Precautions when getting on the train
For everyone's safety, passengers are requested to take the following precautions.
1. Please wear a mask and refrain from talking while inside the car.
2. Fresh air is spread throughout the car via ventilators, air conditioners and the opening and closing of the doors and windows.
3. Please travel during non-peak hours and consider teleworking and adjusting your work hours.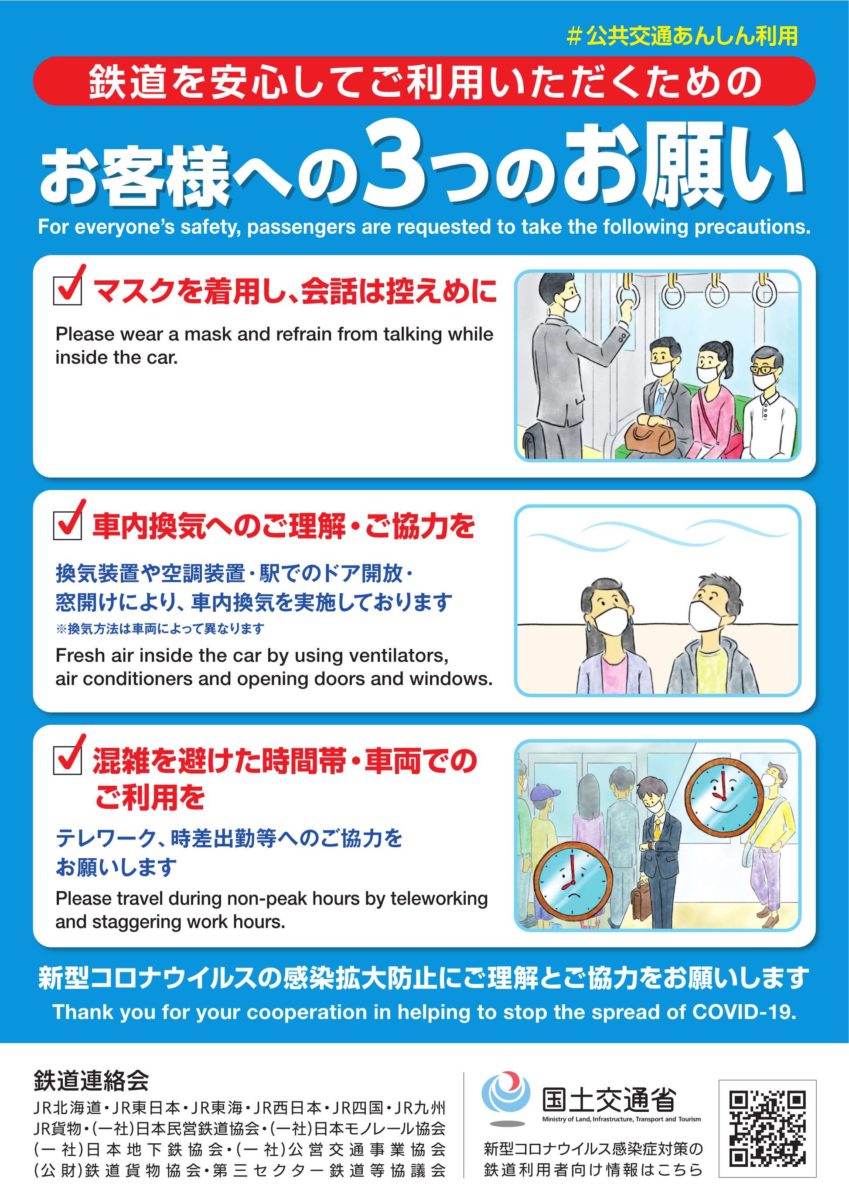 Thank you for your cooperation in helping to stop the spread of COVID-19.
※This article is based on the website of the Ministry of Land, Infrastructure, Transport and Tourism.