Challenge Yourself to Climbing a Towering Wall! Free Climbing Classes Available for Beginners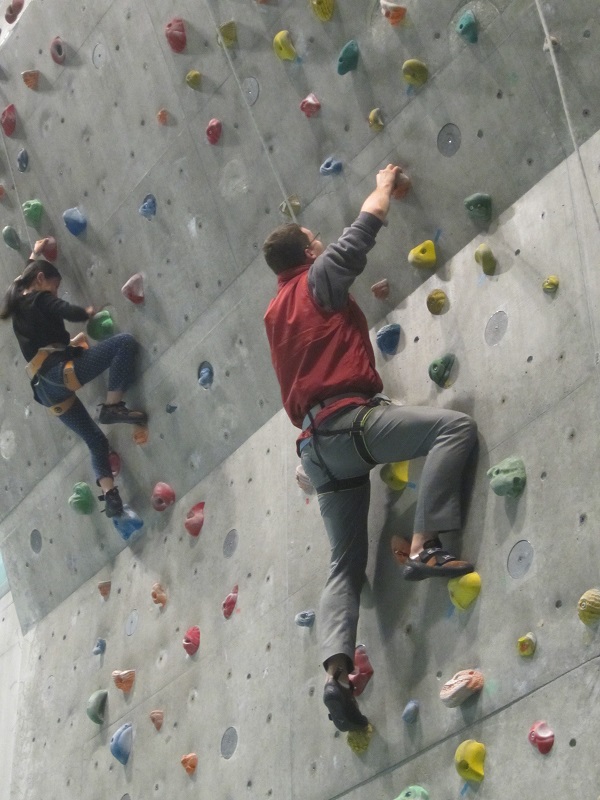 Event period

Open every day, from Tuesday to Sunday
Closed on Mondays (except national holidays), New Year's holidays and days that the facility holds special events

Event hours

Afternoon: 3:00 p.m. - 6:00 p.m. (3 blocks, 1 hour for each)
Evening: 7:00p.m. – 9:00 p.m. (2 blocks, 1 hour for each)


Event place

Sky Hall Toyota

Contents

Climb a wall of 11 meters in height and 8 meters in width installed at Sky Hall Toyota (city-run gymnasium), with safety harness, under the guidance of seasoned instructors.

Application

・The capacity for each block is 10.
・Registration starts 30 minutes before the starting time of each class at the Sky Hall Toyota office reception desk on a first-come-first-served basis.
・The schedule will be available in Japanese on the Sky Hall Toyota official website. Please contact the office regarding the schedule if you have any inquiries.

Access

A 15-minutes' walk from Toyotashi station

Fee

(Per hour)
Adults: 300 yen/person,
Junior high students and younger: 100 yen/person


Notes

・Please participate in comfortable clothes for climbing and stretching (full length pants are necessary).
・Children under school age will not be admitted.
・Elementary school students must be accompanied by parents.
・Please bundle long hair and use a holding strap for glasses.
・Please refrain from applying if you've consumed any alcoholic beverages before climbing.
・Please remove accessories such as rings, necklaces and watches.
・Please wear a mask to cover your nose and mouth while climbing.
・Please follow the facility's protocols regarding the prevention of COVID-19, such as participating in temperature checks, hand sanitizing, etc.
・The participants will be asked to fill out a brief questionnaire on disease prevention before climbing.
Event place
1-20 Hachimancho, Toyota City