Get Fit at the Sky Hall Toyota Training Gym!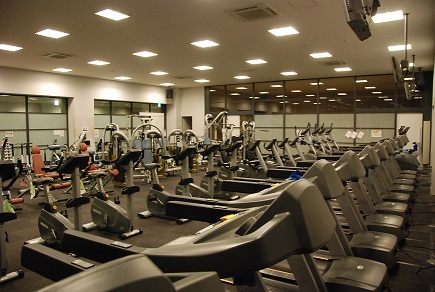 Event period

Open every day, from Tuesday to Sunday
Closed on Mondays (except national holidays), New Year's holidays and days that the facility holds special events

Event hours

9 a.m. - 9 p.m.
The last admission is at 7:00 p.m.


Event place

Sky Hall Toyota

Contents

The training gym at Sky Hall Toyota is available for the public's use (a city-run gymnasium).
The gym is equipped with treadmills, exercise bikes, and machines designed for muscle building.


Access

A 15-minute walk from the Toyotashi station

Fee

300 yen/person (the fee for using the lockers (20 yen) or taking a shower (50 yen) is not included)
A book of 11 tickets is available for 3,000 yen.

Notes

・You'll need a registration card to use the gym, which can be obtained at the front desk (a personal photo ID is required for registration).
・Children under junior high school age will not be admitted (junior high school students must be accompanied by a parent - two students accompanies by one adult).
・Those who have tattoos have to cover them with long sleeves and long pants in order to use the gym.
・Please do not bring any food to the gym.
・Please wear a mask to cover your nose and mouth while using the gym.
・Please follow the protocols of the facility regarding the prevention of COVID-19, such as standard temperature checks, hand sanitizing, etc.
Event place
1-20 Hachimancho, Toyota City