Get Your Fresh Fruits & Vegetables at Our Morning Bazaar!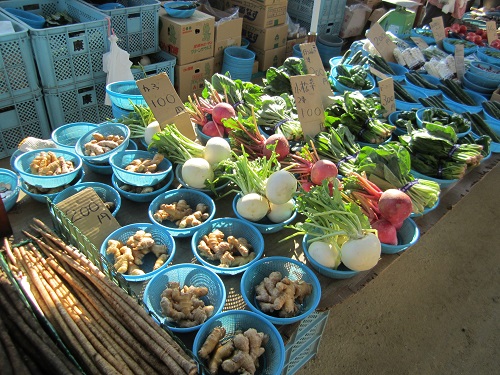 Event period

On the 8th of each month

Event hours

8:30 a.m. ~ around noon

Event place

Koromo Shrine and Sakuramachi Shopping Street

Contents

The morning bazaar is opened on the 8th of each month around Sakuramachi and Koromo Shrine. It's been 70 years since it started by shops in the neighborhood in 1951. In the bazaar, you will find a variety of shops of such as fresh vegetables and fruits, seafood, Japanese pickles, and clothes as well as negiyaki (pancake-like snack with green onions) and Japanese sweets. Why don't you visit and enjoy shopping?

Access

A 10-minutes' walk from Toyotashi Station

Fee

Free for admission

Notes

・Please wear your mask to prevent the spread of COVID-19.
・Please be aware of the necessary protocols according to the new lifestyle, such as sanitizing your hands, keeping social distance and practicing the proper etiquette when coughing or sneezing.
Event place
5-1 Koromo-cho Toyota City