Museum Market in Autumn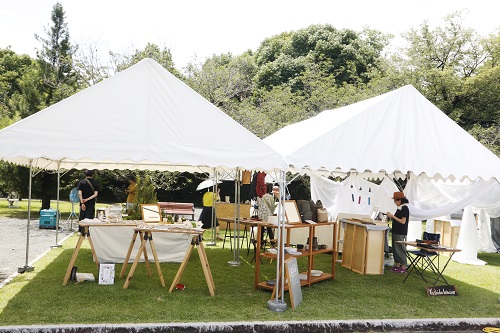 Event hours

10:00 a.m. - 4:00 p.m.

Event place

Toyota Municipal Museum of Art

Contents

The Museum Market is being held at the grounds of the museum, and a lot of passionate artists and shop owners will come with their handicrafts and food that you won't be able to resist. Come and enjoy conversing with the creative artists and check out the wonderful crafts and delicious food available.
Why don't you drop by?


Access

A 20-minute walk from the Toyota-shi Station

Fee

Participation is free of charge but the food, drinks and handcrafts will require payment.

Notes

・The market will be open rain or shine.
・Please wear your mask to prevent the spread of COVID-19.
・Please be aware of the necessary protocols according to the new lifestyle, such as sanitizing your hands, keeping social distance and practicing the proper etiquette when coughing or sneezing.

Event place
8-5-1 Kozakahommachi, Toyota City