STREET & PARK MARKET (the market will be open at Toyota Stadium on May 22)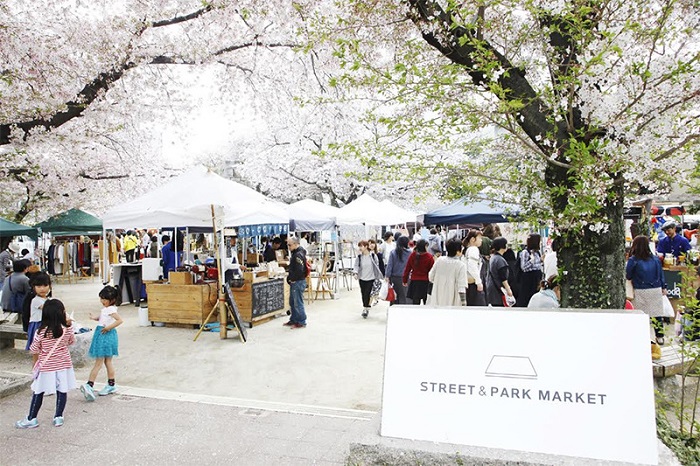 Event period

The 1st and 3rd Saturday of every month
The market will be held at Toyota Stadium on May 22.



Event hours

10:00 a.m. - 3:00 p.m.

Event place

Sakurajoshi Park (Sakura Castle Ruins Park) and MAMACOTO (a Japanese-style house next to the park)
Please note that the venue will be Toyota Stadium for the market on May 5.

Contents

At STREET & PARK MARKET, there's a variety of hand-made goods & accessories, sweets and food shops (items are made from organic or quality-conscious ingredients), available. This is a great place to enjoy your weekend!

Access

A 10-minute walk from the Toyotashi Station

Fee

Free for admission

Notes

・Please be aware of the necessary protocols according to the new lifestyle, such as sanitizing your hands, keeping social distance and practicing the proper etiquette when coughing or sneezing.
・Please refer to the website (http://sp-market.org/) or facebook (https://facebook.com/StreetParkMarket/.
・The market will be held rain or shine.

Event place
1-51 Motoshiro-cho, Toyota City