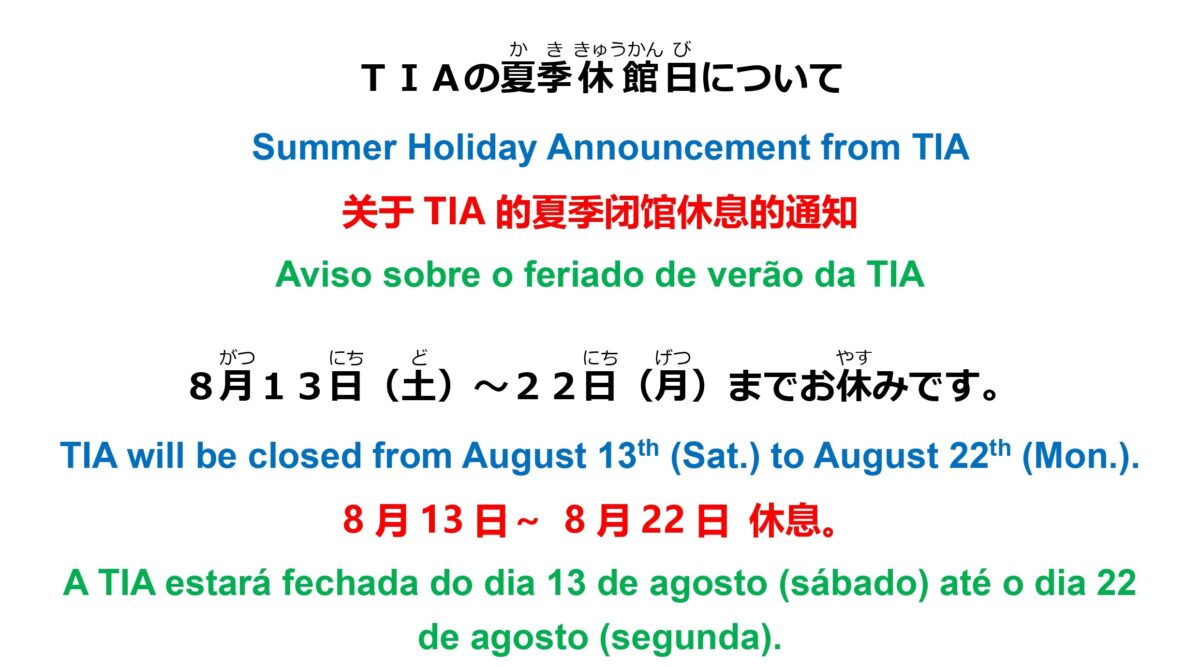 Notice of Closure: TIA will be closed from August 13 to August 22.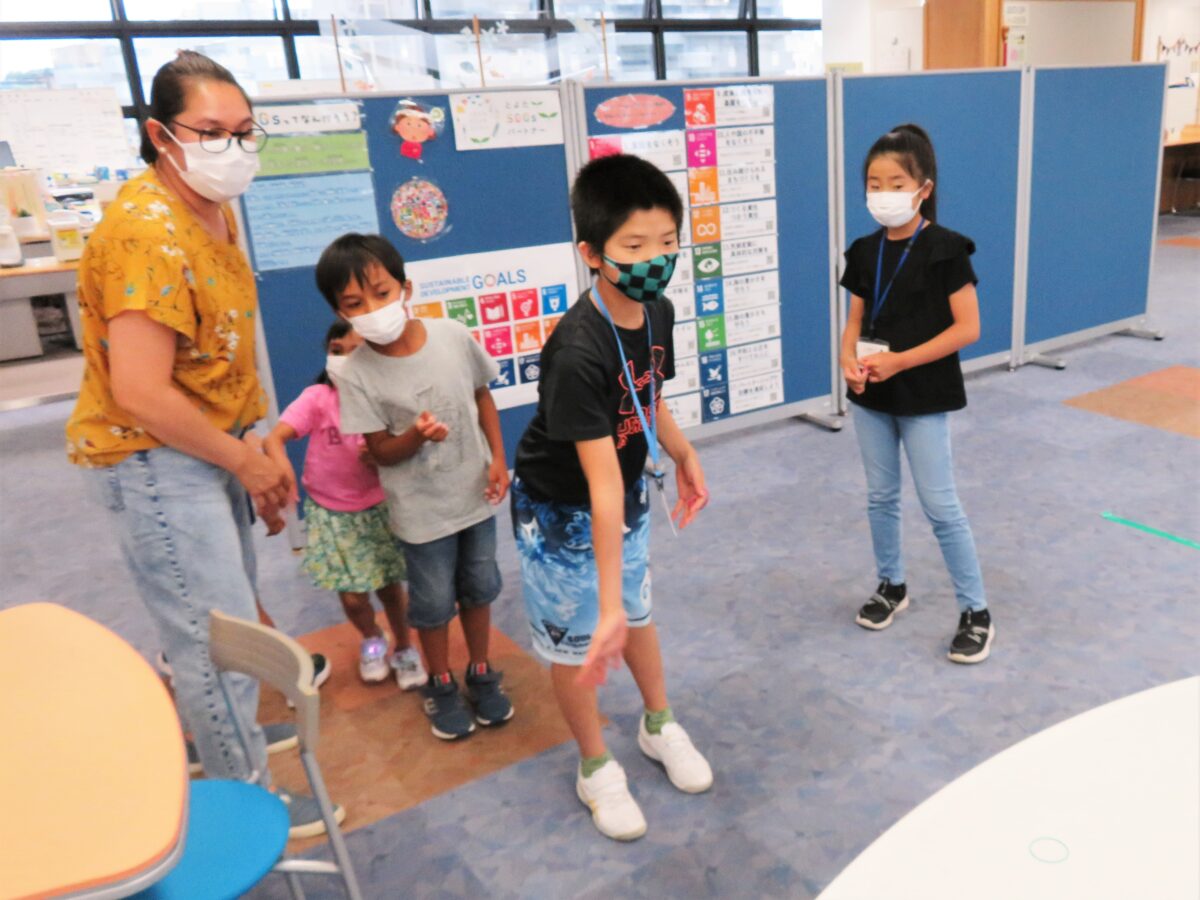 July 10: Kids Global Club "Philippines": The class was enriched with a deeper understanding of school life in the Philippines and Christmas preparations that will begin in September.
July 10 English Salon "My days in Toyota and after": An online event organized by TIA volunteer group E-IFF. Participants from around the world interacted in real time using Japanese and English.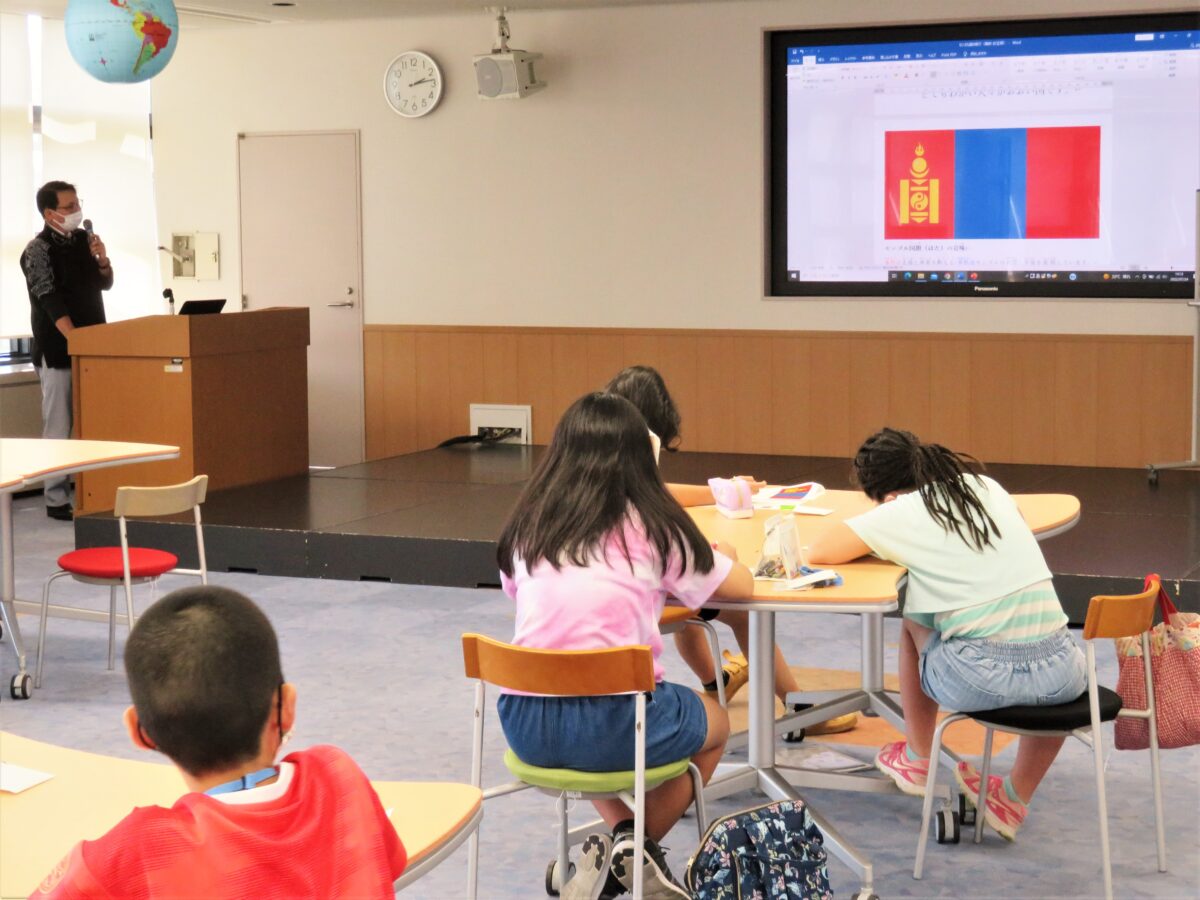 July 24:Kids Global Club "Mongolia". The children learned about the differences between urban and suburban life and food culture, and experienced children's games using stones, substituted with Ohajiki.