E-IFF英語サロン「JUST DO IT!~やるっきゃない」:アメリカ出身の講師が、多彩な経験を英語で紹介しました.
E-IFF English Salon "JUST DO IT! -Yarukkya nai": A guest from the United States introduced various experiences in English.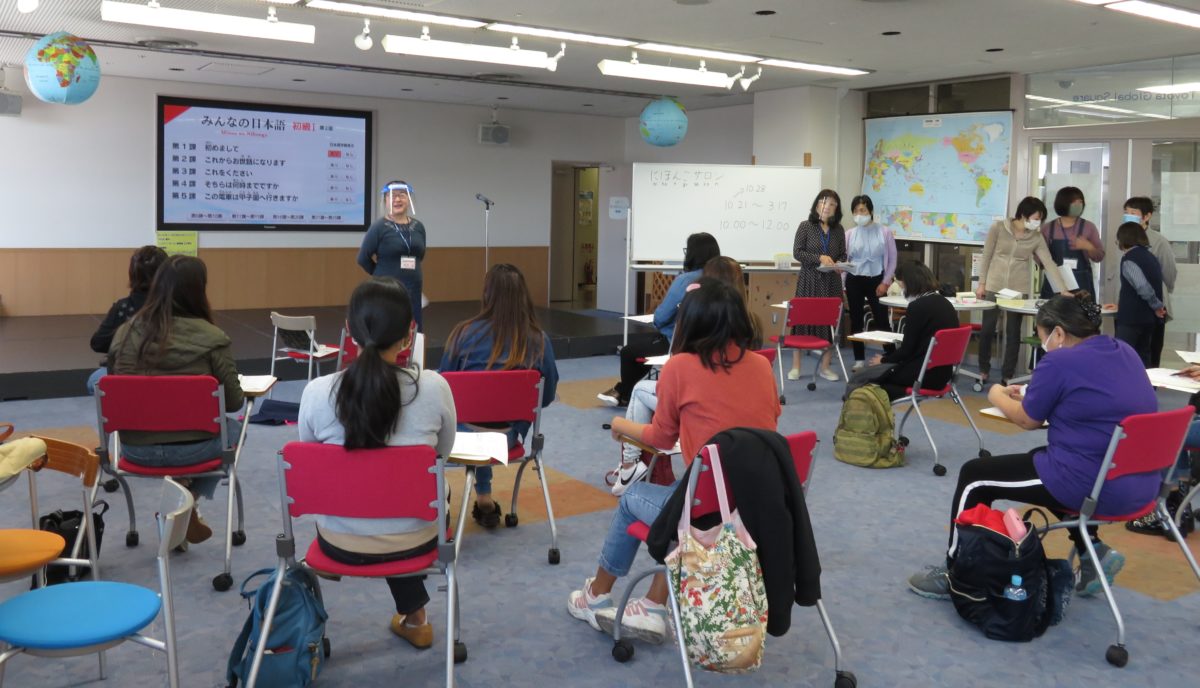 「日本語サロン」:コロナウィルス感染予防策をとり、開講しました。
"Japanese Salon": We took preventive measures against coronavirus infection and started the course.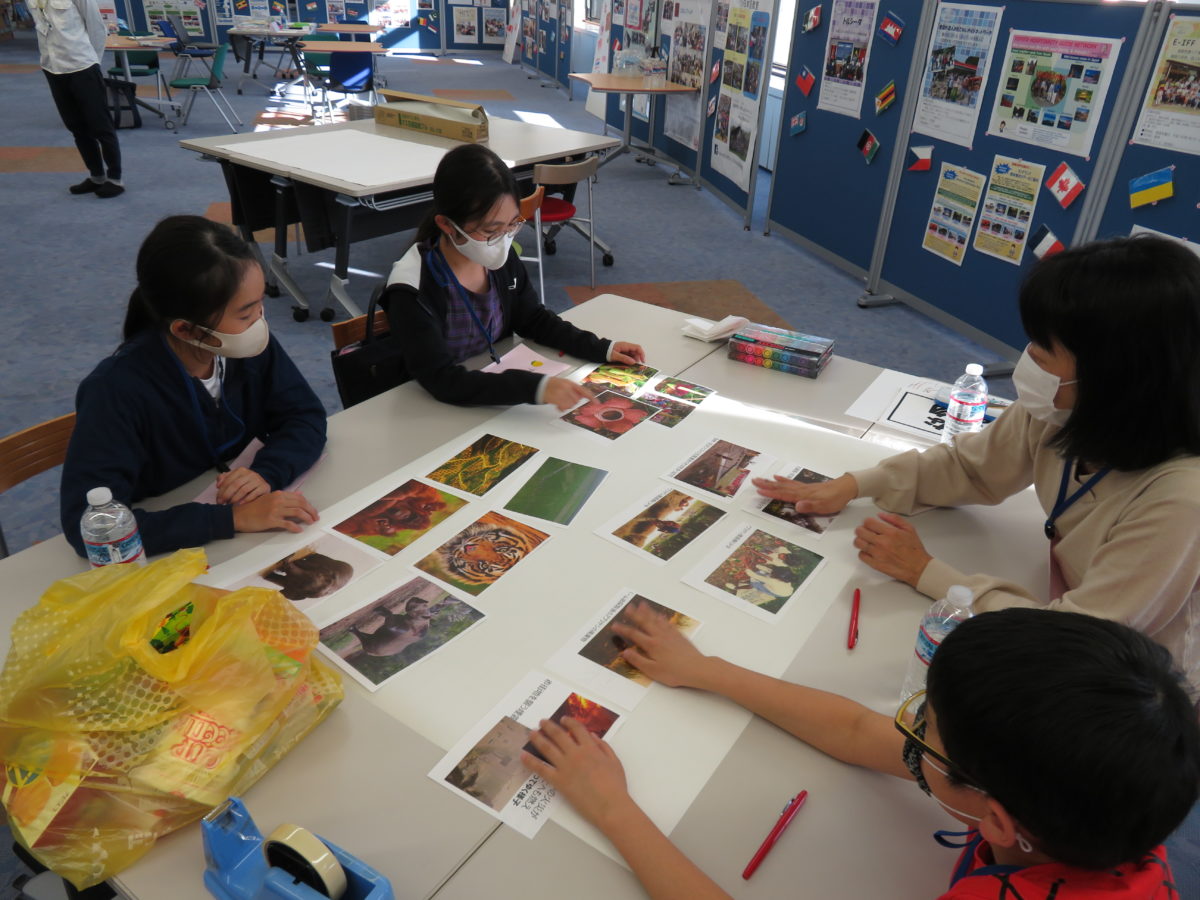 TIA国際理解セミナー「お菓子のDNA」:食品に多く含まれるパーム油とその大量生産がもたらす影響について、グループワーク形式で話し合いをしました。
TIA International Understanding Seminar "DNA of Sweets": We discussed palm oil, which is abundant in foods, and the effects of mass production in a group work format.
「英語保持教室」:ハロウィンをテーマにした寸劇で、日頃の成果を発表しました。
"English retaining class": We presented a skid themed a Halloween as a daily achievements.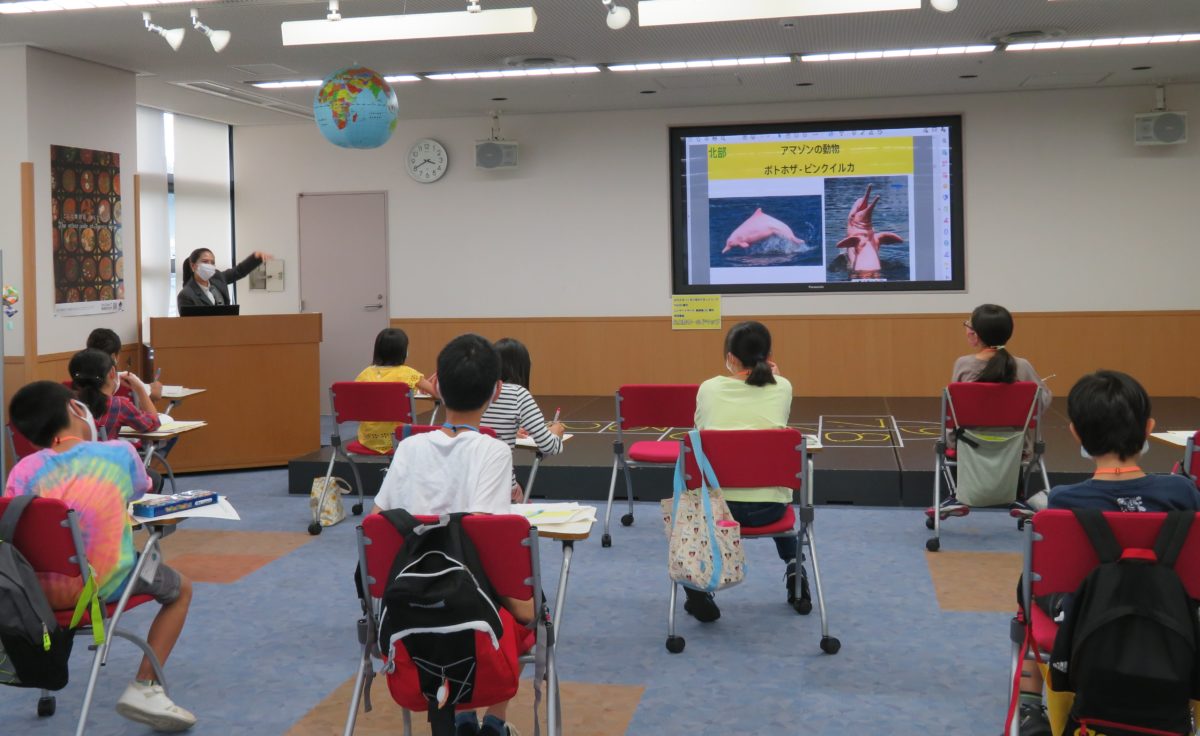 こども国際クラブ「ブラジル」:ブラジル出身講師から、ブラジルの自然、文化、子どもの遊び等について学びました。
Kids' International Club "Brazil": We learned about Brazil's nature, culture, children's play, etc. from a teacher from Brazil.